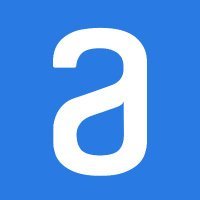 Overall Uptime
Problemas com réplica do banco de dados
December 7, 2020, 08:36 GMT -03:00
A réplica de leitura do nosso banco de dados ficou inacessível durante essa manhã. Isso afetou algumas áreas da plataforma, mas não prejudicou a continuidade dos estudos dos alunos.
Ended on December 7, 2020, 08:59
Problemas de conectividade da AWS Brasil
November 19, 2020, 22:00 GMT -03:00
A Amazon Brasil, onde ficam os servidores da Alura, apresentou instabilidade generalizada. Além da Alura, diversos serviços importantes da internet brasileira apresentaram problemas.

Da Amazon:

5:21 PM PST We are investigating an issue which is affecting connectivity from the Internet and other AWS Regions for some customers using services in the SA-EAST-1 Region.
Ended on November 19, 2020, 22:40
Início do monitoramento público da Alura
October 23, 2020, 21:56 GMT -03:00
Essa página de status rastreia os principais serviços relacionados à plataforma da Alura. Avisos de downtime ou manutenção serão dados por aqui.
There is nothing more...
There was an error while fetching the data